Wheeeeeeeeeeee, I'm an auntie again!
Alistair Andrew was born on March 25 weighing in at 7 lbs, 9 oz.
SIL had a great, non-medicated delivery and went home that night.
My mum is flying out to Vancouver tomorrow to help out for a few weeks, and we will get to meet Alistair in August - can't wait!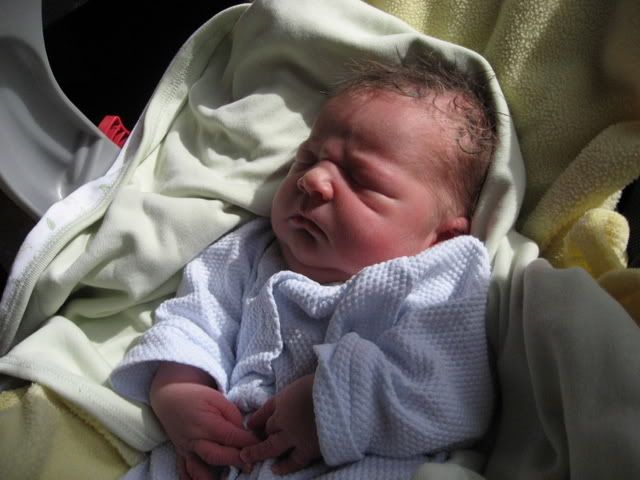 Brand new Alistair

Alistair and big brother Simon
4 Responses to "Welcome to the world baby Alistair"
Leave a Reply